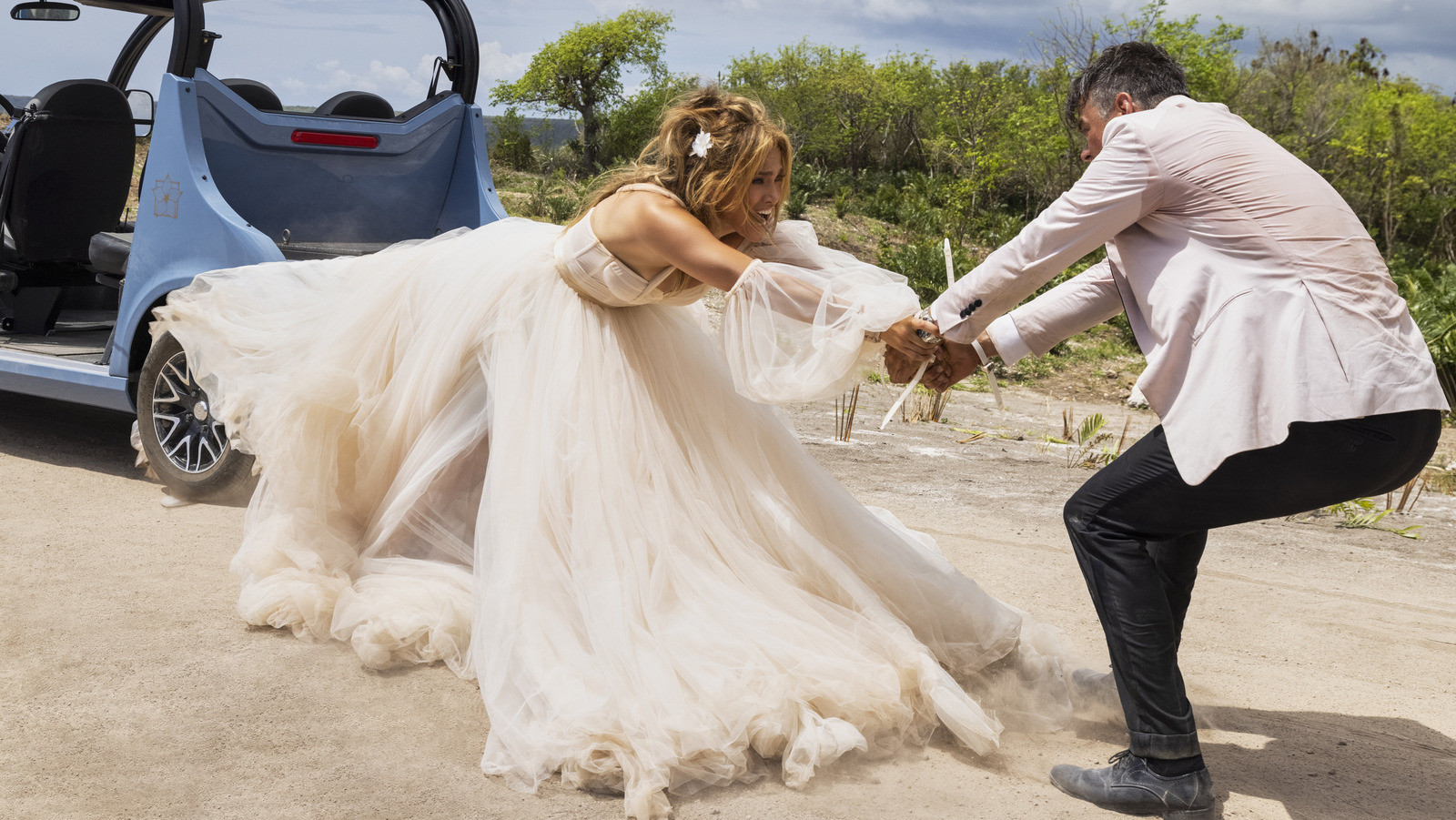 With a premise as zany as this one, "Shotgun Wedding" might offer just enough thrills and humor and heart to make you forget that this movie is going theaters entirely for a straight-to-streaming release. That's a bit of a buzzkill, admittedly, but it's hard to be too cynical about the mayhem on display here. When two lovers bring together their respective families for a destination wedding, all their carefully-laid plans go up in smoke when a gang of vicious pirates descends on the festivities and forces the guests into a fight for their lives. You know, typical family antics!
What else would you expect from the director of "Pitch Perfect"? "Shotgun Wedding" comes from filmmaker Jason Moore and writer Mark Hammer. The unconventional rom-com stars Jennifer Lopez as Darcy, Josh Duhamel as her groom-to-be Tom, the unparalleled Jennifer Coolidge as the matriarch Carol, "The Good Place" veteran D'Arcy Carden, Sonia Braga, Cheech Marin, Selena Tan , Callie Hernandez, Desmin Borges, Steve Coulter, and, of course, Lenny Kravitz. The film will debut on Prime Video on January 27, 2023.
In "Shotgun Wedding," Darcy (Jennifer Lopez) and Tom (Josh Duhamel) gather their lovable but very opinionated families for the ultimate destination wedding just as the couple begin to get cold feet. And if that wasn't enough of a threat to the celebration, suddenly everyone's lives are in danger when the entire party is taken hostage. "Til Death Do Us Part" takes on a whole new meaning in this hilarious, adrenaline-fueled adventure as Darcy and Tom must save their loved ones — if they don't kill each other first.